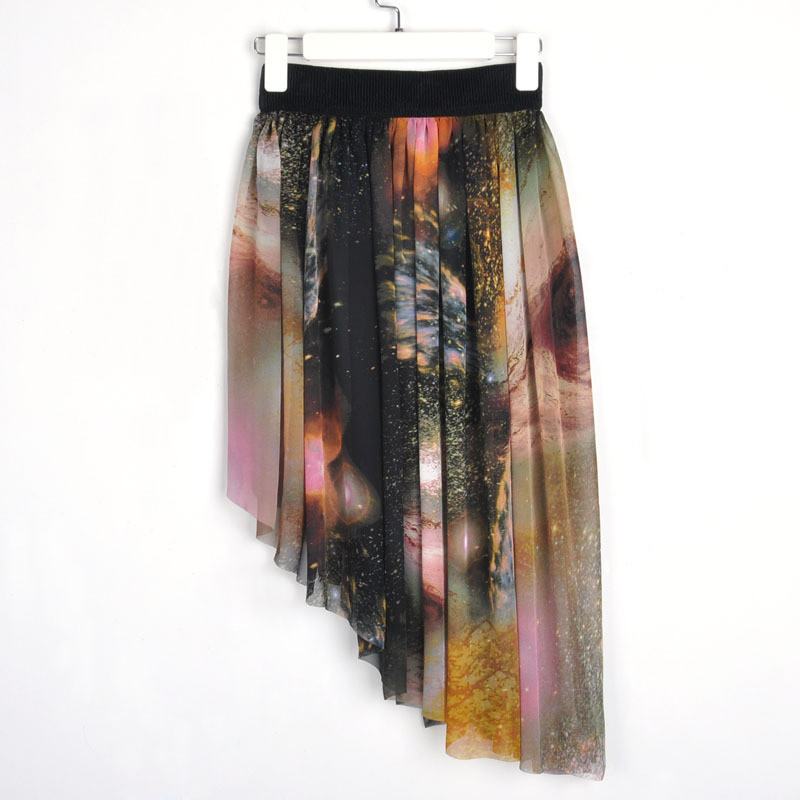 Man, these are yummy eyecandies. I've been visiting Korean shopping malls religiously lately.
The cosmic-printed items are exceptionally lovely! (Seemingly, those are inspired by Christopher Kane :O) Cosmic/Galaxy-printed items really captivate me for some reason. I'm thinking really hard on whether I should bring them in for
Evil Valentine
, but the cost price of the cosmic-printed items are well, really... high.
I can't believe I'm already looking to purchase for C8. I know I shouldn't be doing it, but I am, haha. The items for C6 and C7 (yes, imported items again, yay!) have arrived in Singapore almost a week ago and I'm just waiting to get me and my lazy ass to the studio asap. Sadly, presentations/CAs is really in the middle of things. Damn.
Do look out for them because there's going to be 40+ designs in total for the upcoming collections! So stoked xx.